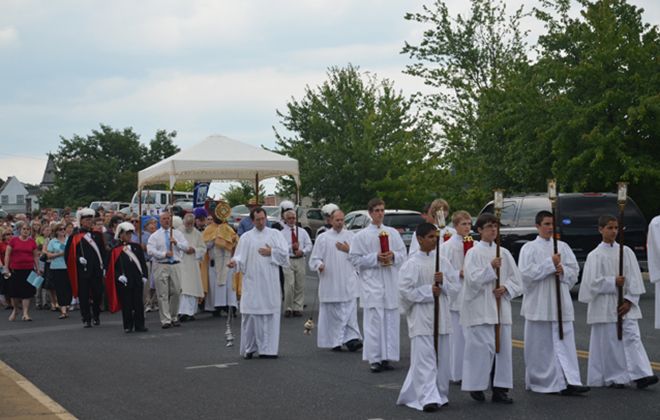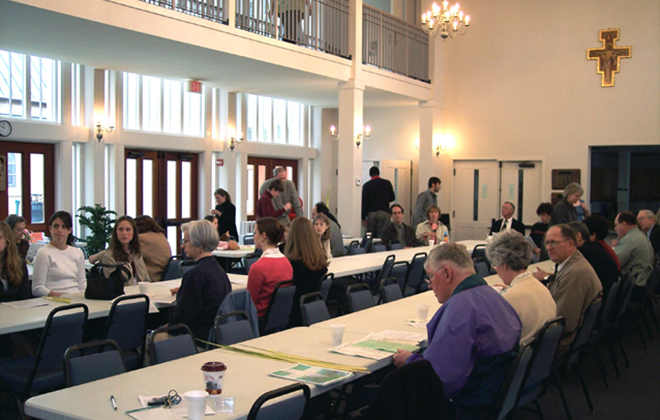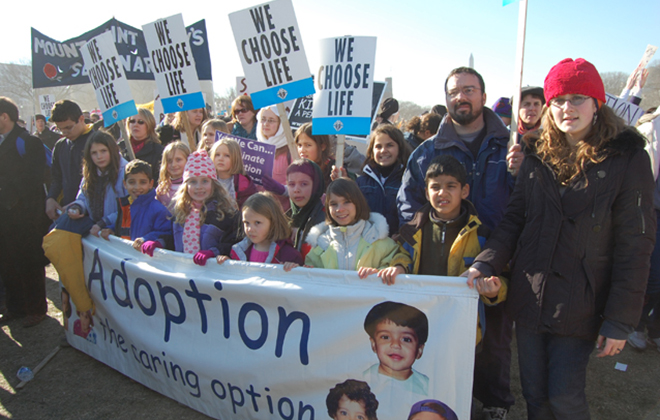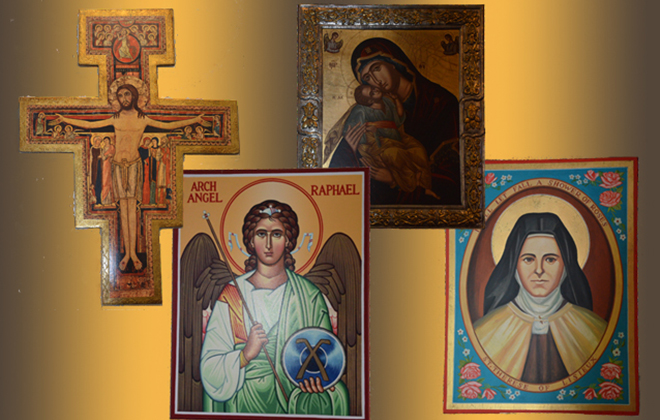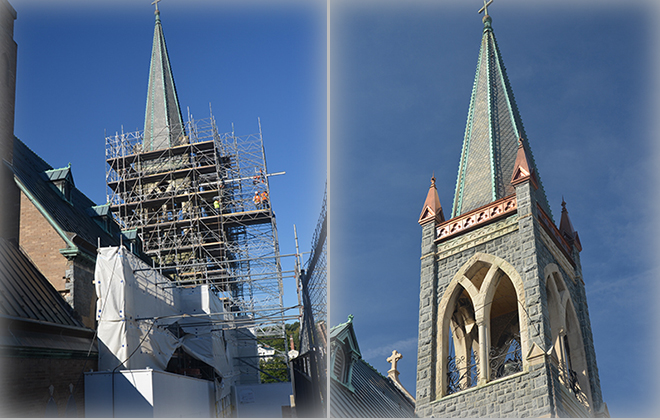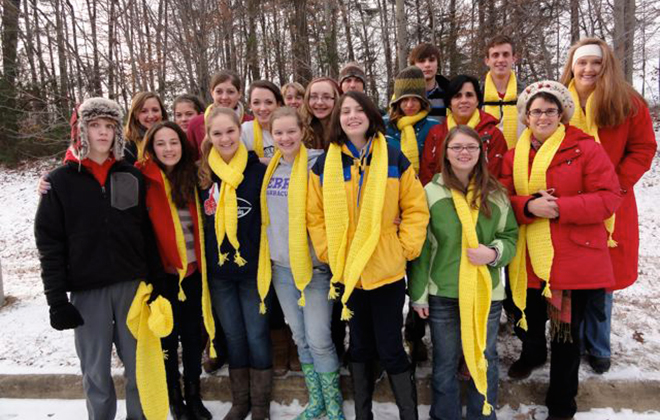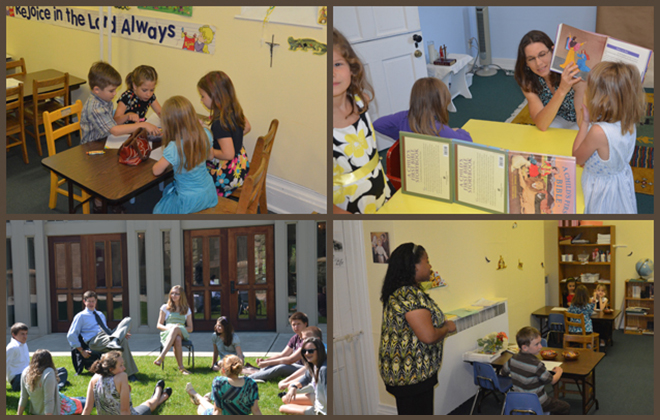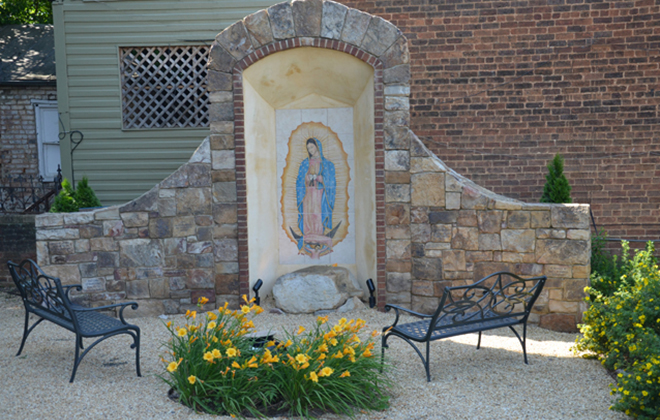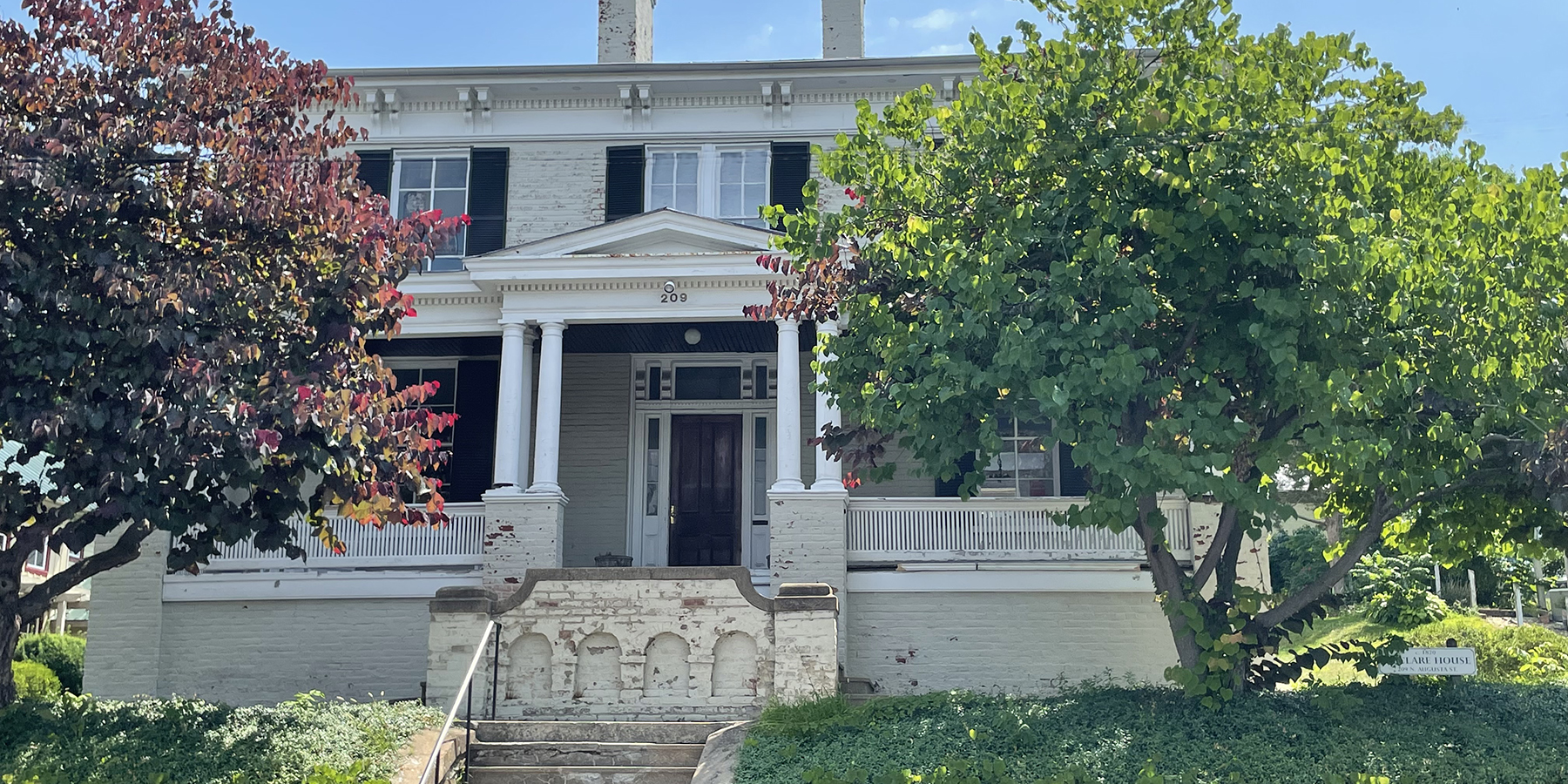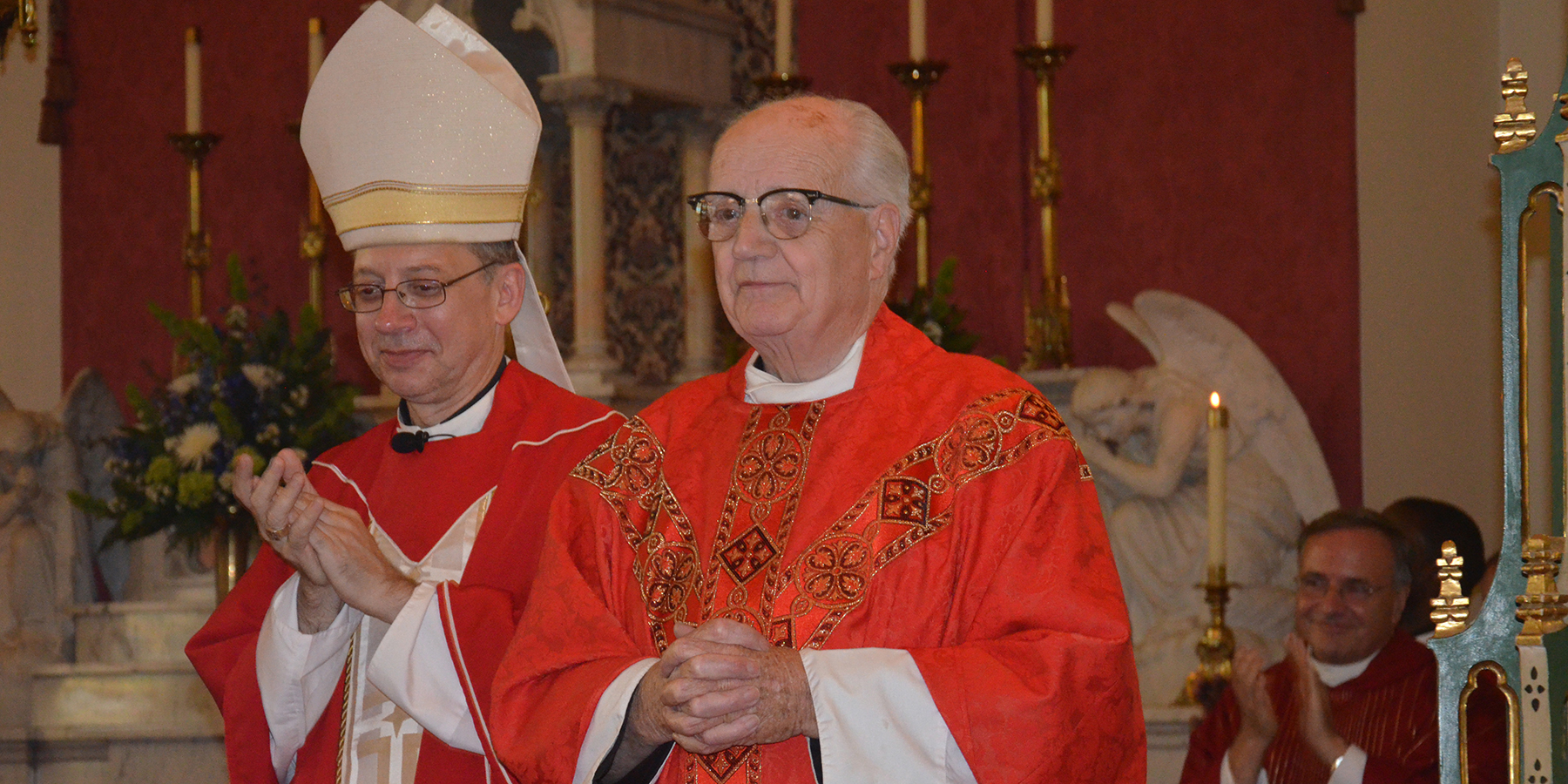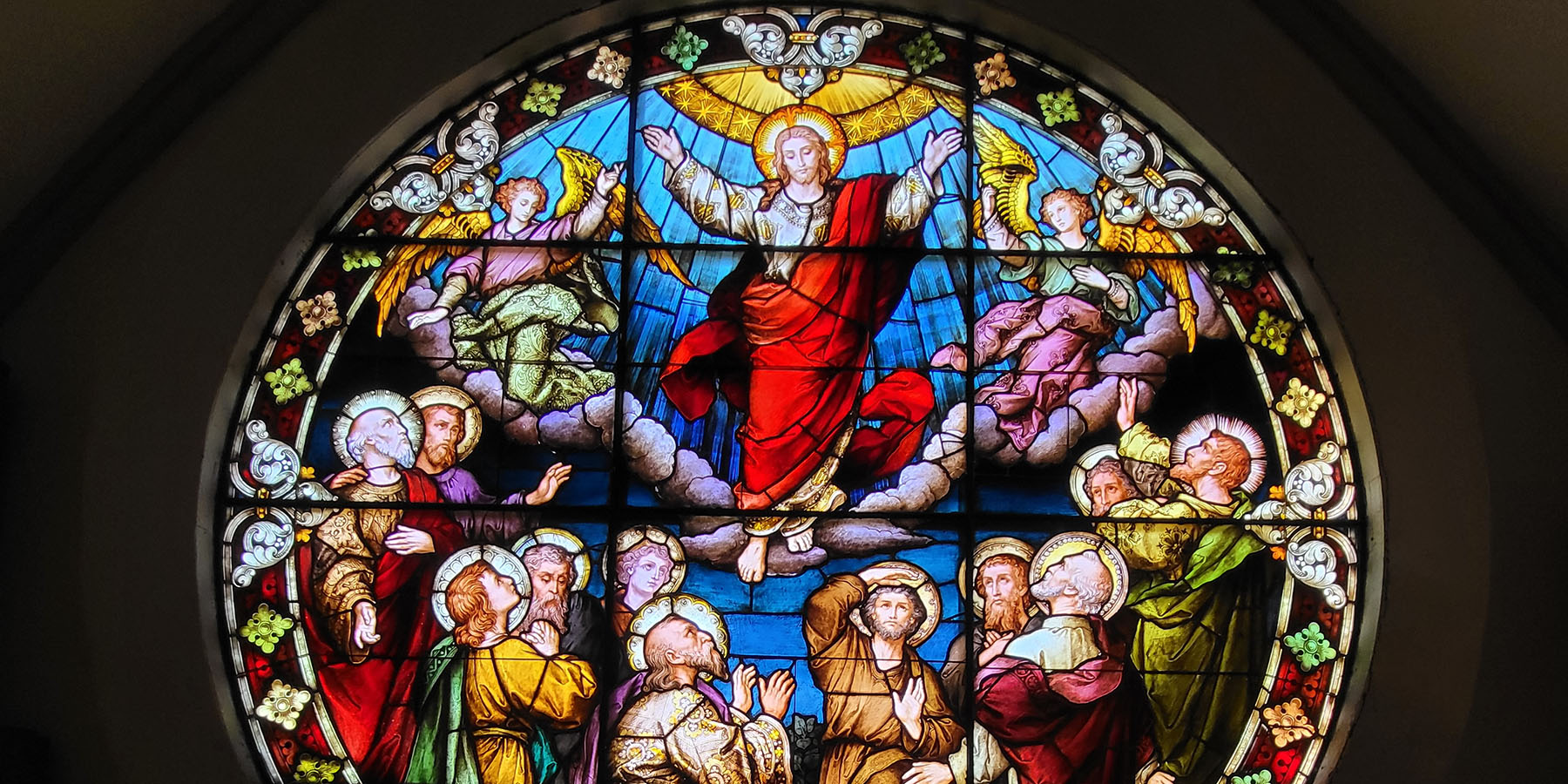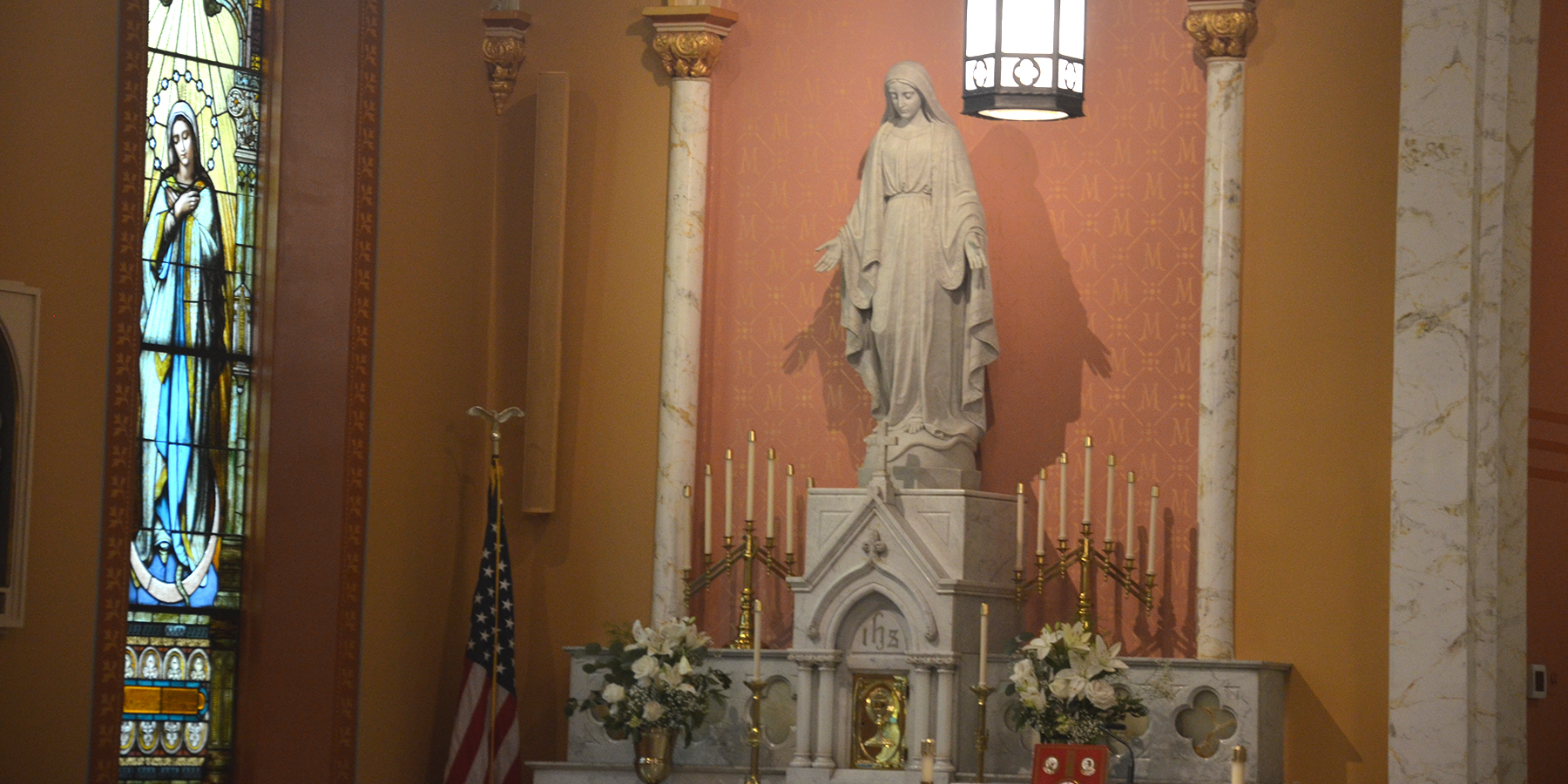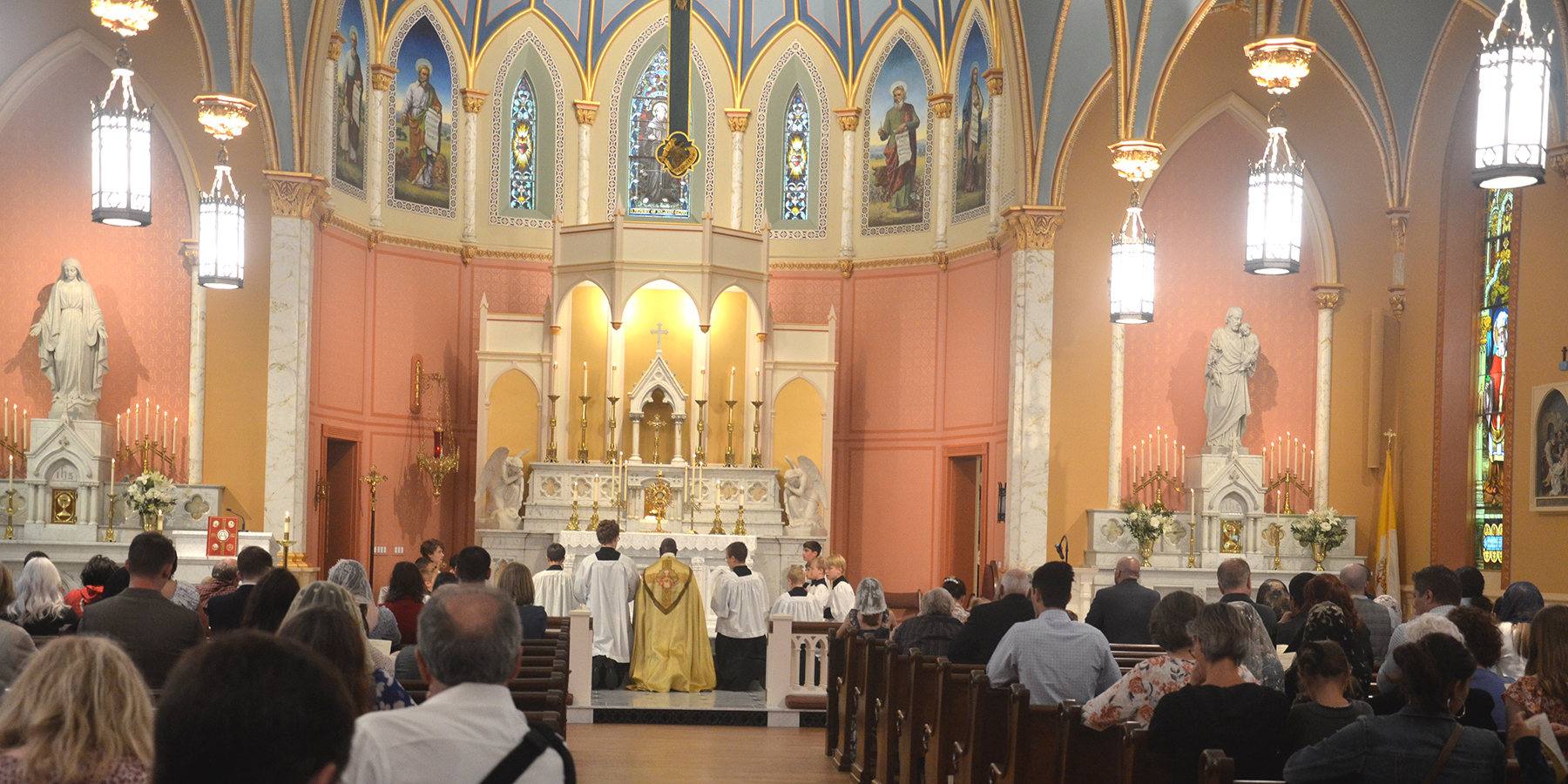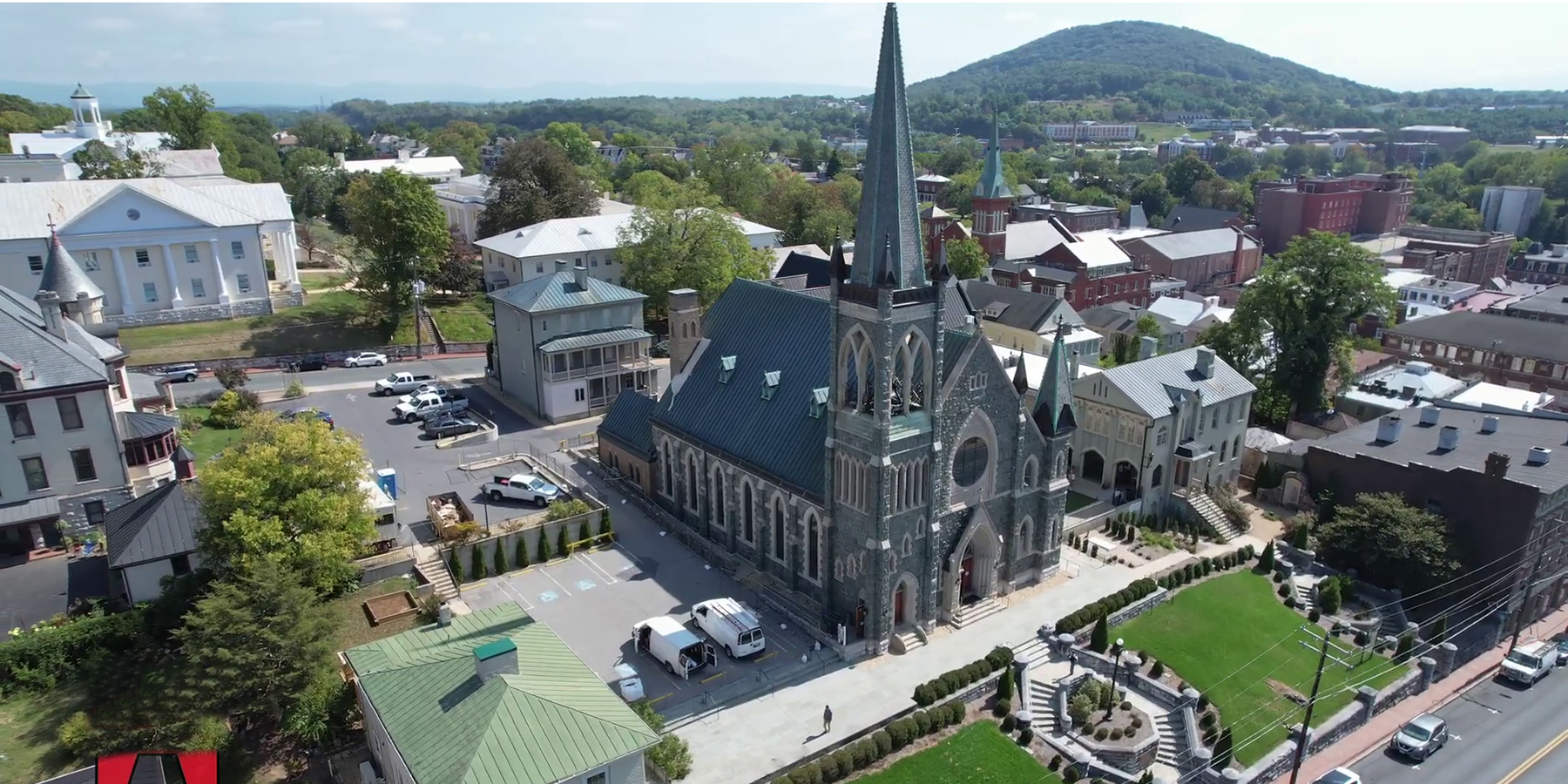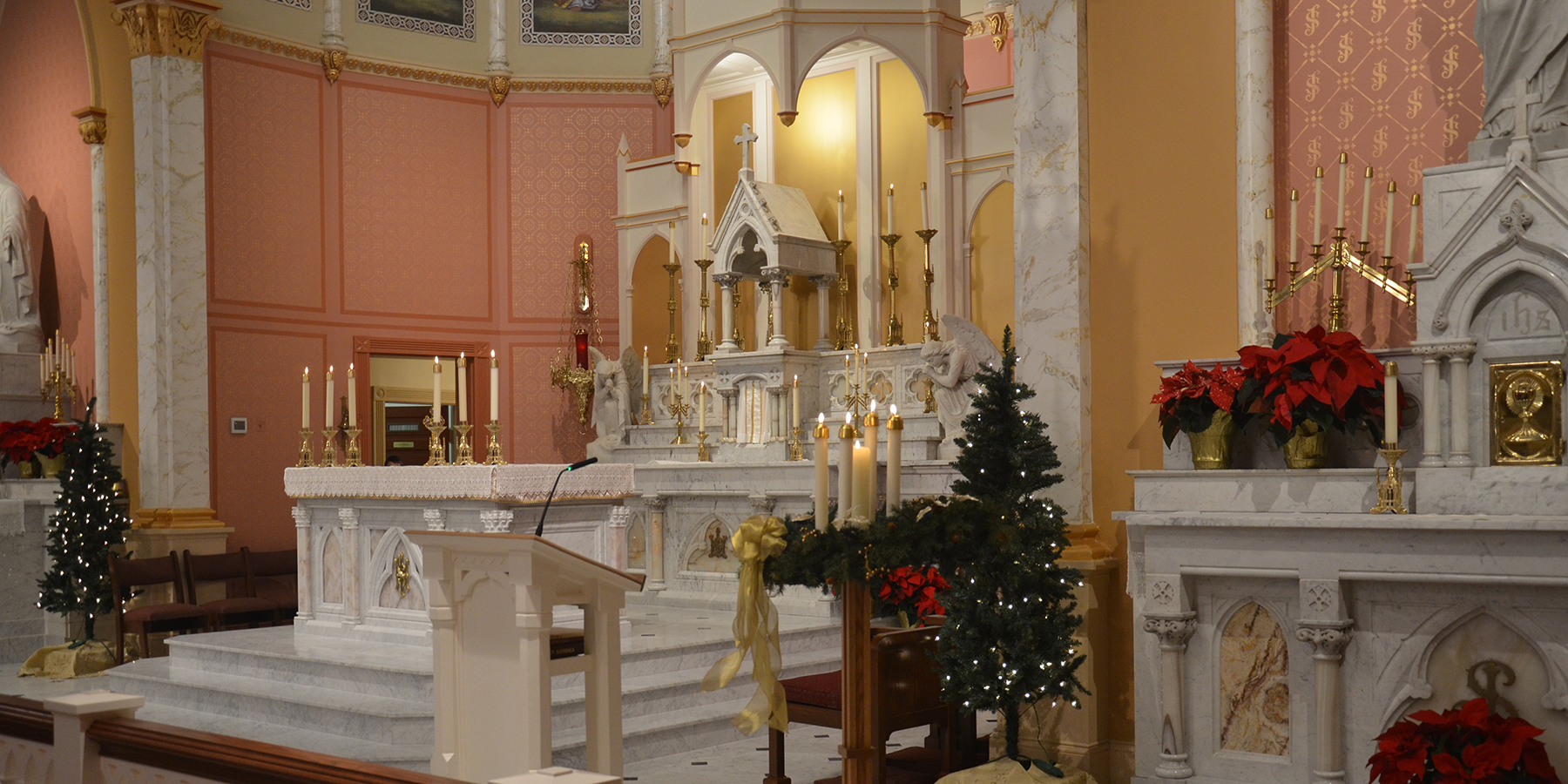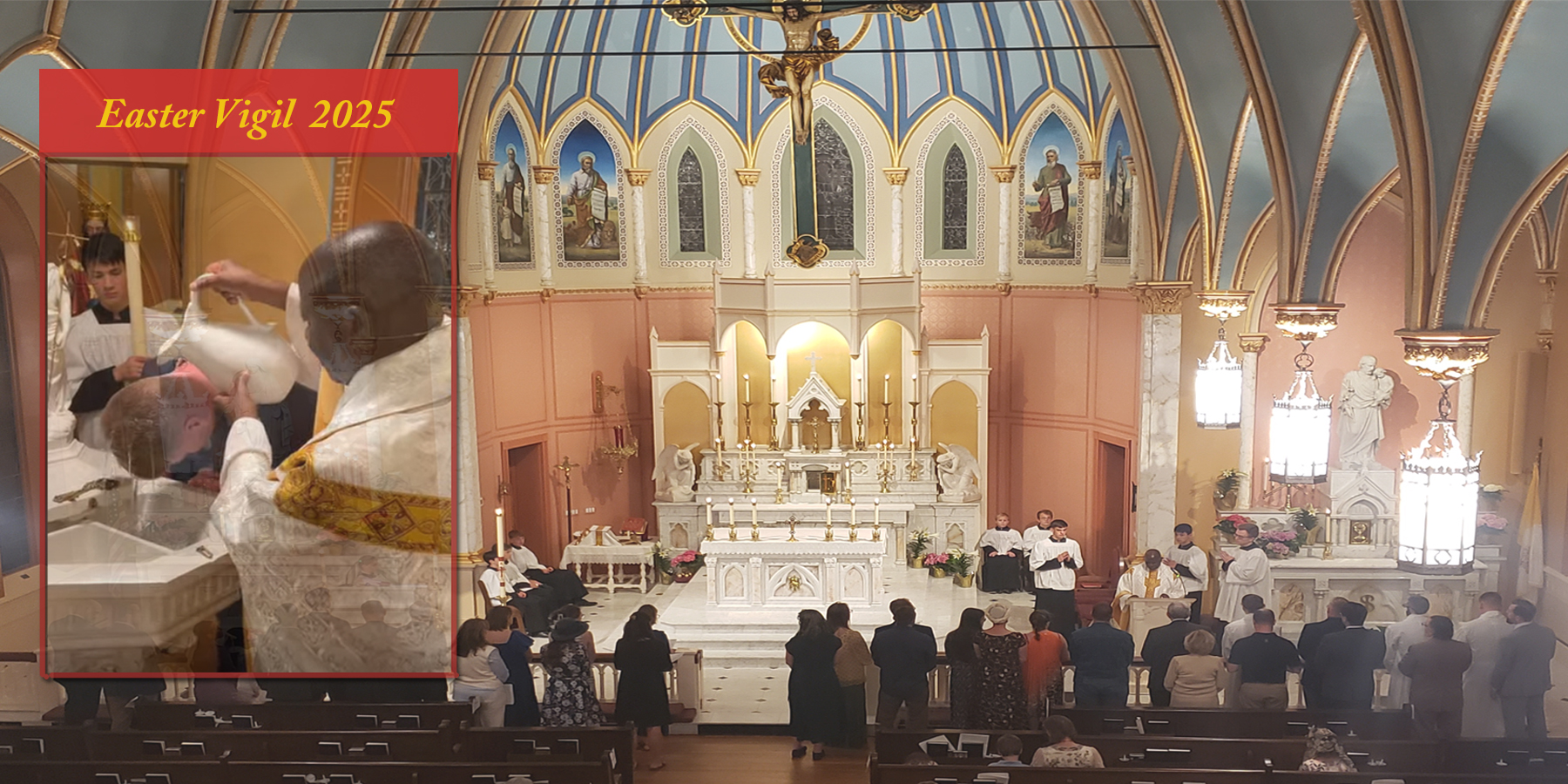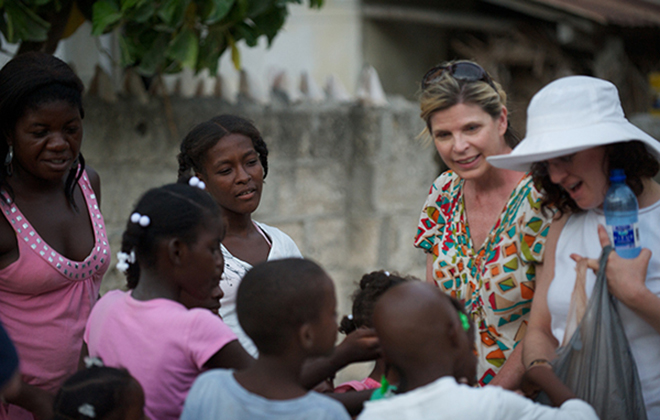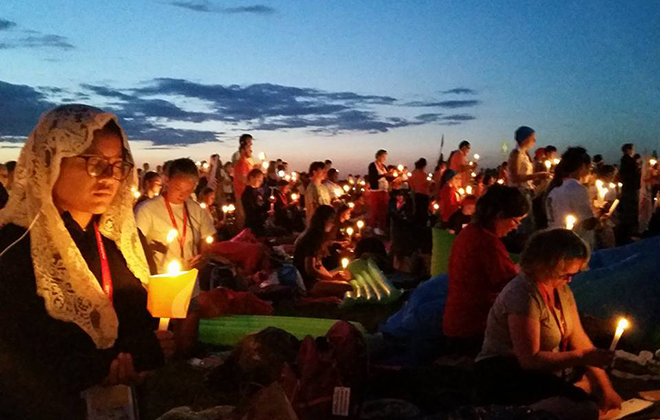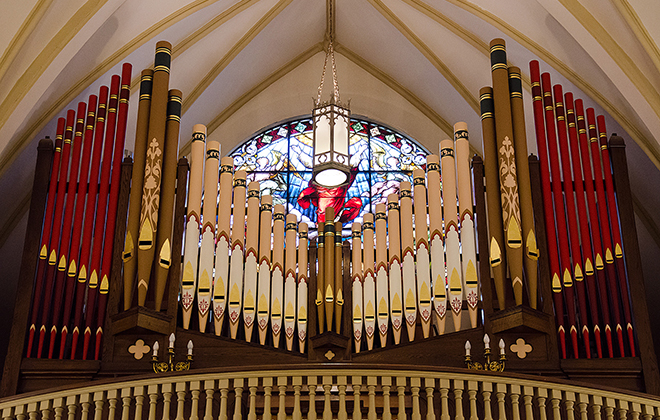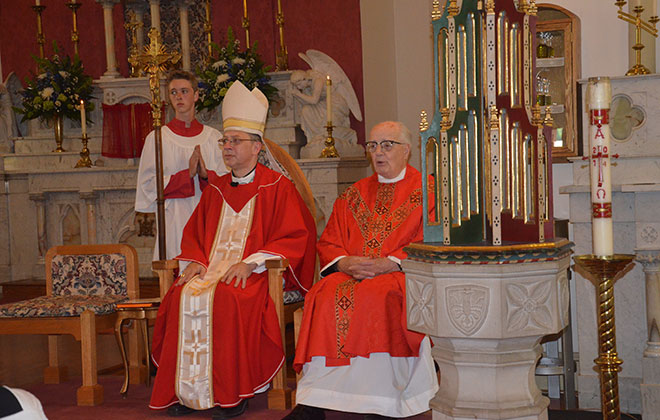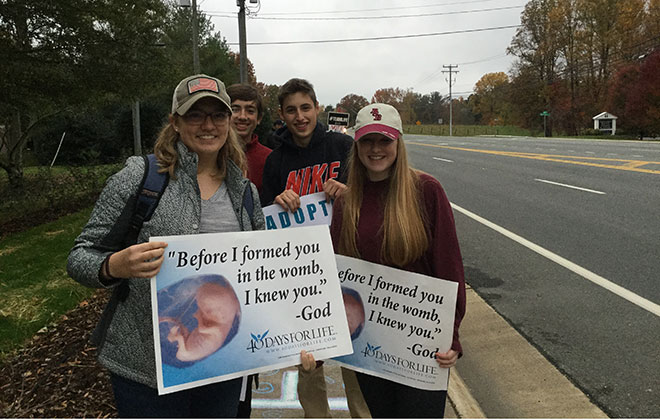 Move cursor over image to pause slideshow, click on image to move to next slide immediately.
---
OCTOBER SAINTS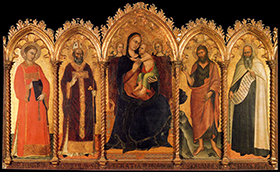 The last part of October is the time for many feasts of saints:
October 14: St. Callistus I, Pope and Martyr. Saint Ca!listus is reputed to have been a slave. Once he obtained his liberty, he was ordained a deacon by Pope Zephyrinus and succeeded him in the Chair of Saint Peter. He fought against the Adoption and Modalist heretics. He was crowned wIth martyrdom in 222 and was buried on the Aurelian Way.
October 15: St. Teresa of Jesus, Virgin and Doctor. Saint Teresa was born at Avila in Spain in 1515. She joined the Carmelite Order, made great progress in the way of perfection and enjoyed mystical revelations. When she reformed the Order, she met wIth much resistance, but she succeeded with undaunted courage. She also wrote books filled with sublime doctrine, the fruit of her own spiritual life. She died at Avila in 1582.
October 16: St. Hedwig, Religious. Saint Hedwig was born in Bavaria around the year 1174. She married a prince of Silesia and they had seven children. She led a most devoted life, looking after the poor and the sick, and founding hospitals for them. When her husband died, she entered the monastery of Trebnitz and died there in 1243.
Also on October 16: St. Margaret Mary Alacoque, Virgin. Saint Margaret Mary was born in 1647 in the diocese of Autun in France. She joined the Sisters of the Visitation at Paray-le-Monial where she advanced in the life of perfection, and was favored with mystical revelations. She was especially devoted to the Sacred Heart of Jesus and was responsible for spreading that devotion throughout the Church. She died on October 17, 1690.
October 17: St. Ignatius of Antioch, Bishop and Martyr. Saint Ignatius was a successor of Saint Peter as bishop of Antioch. Condemned to death by being thrown to wild animals, he was brought to Rome for execution and was martyred there under the Emperor Trajan in 107. On the journey to Rome he wrote seven letters to different churches. In these he discussed Christ, the structure of the Church and the Christian life in a manner at once wise and learned. At Antioch. this day was observed in his memory as early as the fourth century.
October 18: St. Luke, Evangelist. Saint Luke was born of a pagan family. Converted to the faith, he became a fellow-worker of the apostle Paul. From Saint Paul's preaching he compiled one of the gospels. He handed down an account of the beginnings of the Church in another work, the Acts of the Apostles, which tells of events up to the time of Saint Paul's first sojourn in Rome.
October 19: Sts. John de Brebeuf, Isaac Jogues, and Companions, Martyrs. Sts. John de Brebeuf, Isaac Jogues, and Companions. Between the years 1642 and 1649 eight members of the Society of Jesus were killed in North America, after fearful torture by members of the Huron and Iroquois tribes. These men had worked hard to bring the natives of that region to the true faith. Saint Isaac Jogues died on October 18, 1647, and Saint John de Brebeuf on March 16, 1648.
October 20: St. Paul of the Cross. St. Paul of the Cross was born at Ovada in Liguria in 1694. As a young man he helped his father who was a merchant. However, aspiring to a life of perfection, he left all behind and brought together a group of associates who joined with him in caring for the poor and the sick. After he became a priest, he worked even more earnestly for the salvation of souls by founding homes, exercising apostolic zeal, and afflicting himself with harsh penances. He died at Rome on October 18, 1775.
October 22: St. John Paul II, Pope. Charles Joseph Wojtyla was born in 1920 in Wadowice, Poland. After his ordination to the priesthood and theological studies in Rome, he returned to his homeland and resumed various pastoral and academic tasks. He became first auxiliary bishop and, in 1964, Archbishop of Krakow and took part in the Second Vatican Council. On October 16, 1978, he was elected pope and took the name John Paul II. His exceptional apostolic zeal, particularly for families, young people, and the sick, led him to numerous pastoral visits throughout the world. Among the many fruits which he has left as a heritage to the Church are above all his rich Magisterium and the promulgation of the Catechism of the Catholic Church as well as the Code of Canon Law for the Latin Church and for the Eastern Churches. In Rome on April 2, 2005, the eve of the Second Sunday of Easter (or of Divine Mercy), he departed peacefully in the Lord. The year 2013 was the first his memorial was observed in the universal Church.
October 23: St. John of Capistrano, Priest and Religious. Saint John was born in Capistrano in the Abruzzi in 1386. He studied law at Perugia and for a time was governor of that city. He entered the Order of Friars Minor and, after ordination to the priesthood, he led an untiring apostolic life preaching throughout Europe both to strengthen Christian life and to refute heresy. He died at Villach in Austria in 1456.
October 24: St. Anthony Mary Claret, Bishop. Saint Anthony Claret was born at Sallent in Spain in 1807. After being ordained priest he traveled many years through Catalonia preaching to the people. He founded a society of missionaries and, after being named a bishop in Cuba, he won renown for his pastoral zeal. After returning to Spain, he continued to work for the Church. He died at Fontfroide in France in 1870.
October 28: Sts. Simon and Jude, Apostles. The name of Saint Simon usually appears eleventh in the list of the apostles. Nothing is known of him except that he was born at Cana and is surnamed "The Zealot." Saint Jude, also called Thaddeus, was the apostle who asked the Lord at the Last Supper why he had manifested himself only to his disciples and not to the whole world (John 14:22).
November 1: All Saints. Then, on the first day of November, the Church observes the solemnity of All Saints, in which all saints, whether canonized or not, are celebrated and their intercession is invoked. The earliest certain observance of a feast in honor of all the saints is an early fourth-century commemoration of "all the martyrs." Later, when Christians were free to worship according to their conscience, the Church acknowledged other paths to sanctity. In the early centuries the only criterion was popular acclaim, even when the bishop's approval became the final step in placing a commemoration on the calendar. The first papal canonization occurred in 993; the lengthy process now required to prove extraordinary sanctity took form in the last 500 years. This feast honors the obscure as well as the famous—"a great multitude, which no one could count, from every nation, race, people, and tongue. They stood before the throne and before the Lamb, wearing white robes and holding palm branches in their hands."