St. Francis of Assisi Parish
History of St. Francis of Assisi Parish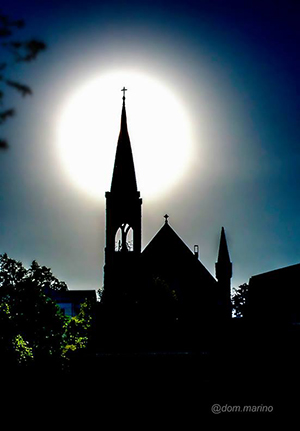 Photo by Dominick Marino, used with permission
Introduction
This history of Staunton's Catholic parish is taken from A History of St. Francis of Assisi Parish, Staunton, Virginia: Celebrating 150 Years, 1845-1995 by Hampton H. Hairfield, Jr., Elizabeth M. Hairfield, and Jane E. Smith (published in 1995) and is used with the permission of Mr. Hairfield. The parish is grateful for the opportunity to present the material contained in the book.
The timeline of the volume ends with the year St. Francis celebrated its 150th anniversary, and we thank those, especially parish secretary Joan Walsh, who assisted with information on the years since 1995.
Click on the arrow near the top of the page or use the menu on the right to begin the history of the parish.