Staff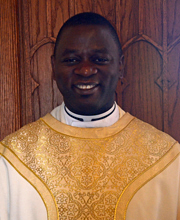 Pastor: The Rev. Joseph Wamala. E-Mail: frwamala@stfrancisparish.org

Fr. Joseph Wamala grew up in Uganda, which is located in Eastern Africa, a country crossed by the Equator. His family lives there. His home diocese is Kampala Archdiocese located in the central part of Uganda. He had his priestly studies in Uganda taking him through minor seminary and then the major seminaries for both Philosophy and Theology. He was ordained a priest together with his brother (Fr. Fred) on August 7, 2004, by His Eminence Emmanuel Cardinal Wamala at the Sacred Heart Cathedral — Lubaga, Kampala. He came to the diocese of Richmond in 2009 and his first appointment as parochial vicar was to the Central Virginia Cluster of Catholic Churches comprising St. Theresa in Farmville, Immaculate Heart of Mary in Blackstone, Sacred Heart in Meherrin, and Church of the Nativity in Buckingham. In July 2011, he was appointed Pastor of St. Francis of Assisi Catholic Church in Staunton, Virginia, an assignment he is still holding. New places bring new opportunities and new challenges which he is ready to take on. With prayers and cooperation from the parishioners, he is very optimistic that St. Francis parish will rise to greater heights as a Catholic worshipping center for God's people in the Shenandoah Valley.
---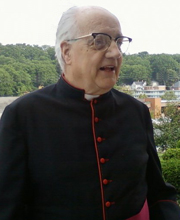 Assisting Priest: The Rev. Monsignor Andrew Cassin. E-Mail: msgrcassin@hotmail.com

A native of Ireland ordained priest in 1954, Msgr. Andrew Cassin was pastor of St. Peter's Parish in Waldorf, Maryland (a parish of the Archdiocese of Washington), from January 1990 to his retirement on January 9, 2000. His decade at St. Peter's was a busy one: he completed an addition to the school, refurbished the sanctuary, designed and installed the stained-glass windows, and just a month before his retirement, erected the church steeple. In the spring of 2001, when Fr. John Abe was pastor at St. Francis, Msgr. Cassin happened to be visiting friends in Highland County and came to Staunton for Mass. Once the pastor learned the visitor was a priest (Msgr. Cassin could not resist commenting favorably on the liturgy as celebrated at St. Francis), that was the end of his casual visits to the Shenandoah Valley. Before much time had passed, he assumed a position as assisting priest, celebrating Mass regularly, hearing confessions, and teaching Christian education classes for young people. He has become a beloved part of the parish.
---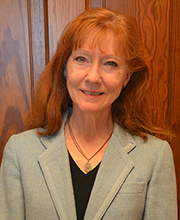 Religious Education Leader: Carol Long. E-Mail: rel.leader@stfrancisparish.org

Carol grew up in the Chicago area, where she received a B.A. in Art History from Barat College and an M.A. in Art History from Rosary College (Dominican University) Graduate School of Fine Arts in Florence, Italy. Before moving to Staunton Carol spent eighteen years in Scranton, Pennsylvania, where she raised her three sons and was also Adjunct Instructor of Art History and Visual Resources Curator at the University of Scranton. She has recently taught courses in Rome to university students and seminarians. Because the Catholic artistic and architectural patrimony is both teacher and witness to our Faith, Carol hopes to incorporate beautiful art into some of the projects she may undertake in her new role as Religious Education Leader at St. Francis of Assisi.
---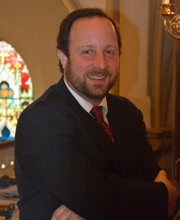 Director of Music: Christopher Bono. E-Mail: bono.christopher@gmail.com

Chris Bono was named Director of Music at St. Francis of Assisi Church in August 2013. Born in Attleboro, Massachusetts, to a musical family, he started piano lessons at age eight. "I was," he confesses, "terrible." Organ instruction started when he entered high school. He attended Bridgewater College, studying organ and piano with Dr. John Barr, and graduating in 1988 with a degree in music. During the summers while he was in college he was assistant organist at the Cathedral of St. Mary of the Assumption in Fall River, Massachusetts. In the fall of 1988 he joined Taylor and Boody Organbuilders, organ building having been his career goal since age eleven. He has been organist at St. Francis Church since 1996; he has also been director of music and organist at Augusta Stone Presbyterian Church since 1994.
---
Parish Secretary: Amanda Hayes. E-Mail: office@stfrancisparish.org

Amanda moved with her family from New York to Virginia in 1996, also joining St. Francis Parish at that time. She attended Guardian Angel Academy and graduated in 2007 with a class of nine total students. She was excited to join the Parish Choir around age 13 and was a regular choir member for over 12 years. After serving as office assistant at St. Francis for several years, she assumed the position of secretary in August 2016. On July 31, 2020, she married her wonderful husband, Tim, in a ceremony at Blessed Sacrament Church in Harrisonburg, VA, by one of her graduating classmates, Fr. James Waalkes.
---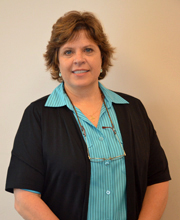 Bookkeeper: Claire Henke. E-Mail: claire@stfrancisparish.org

Claire has been employed by St. Francis Parish for over sixteen years, most of which have been as the bookkeeper. She greatly enjoys her work and the many friends she has made in the parish.
---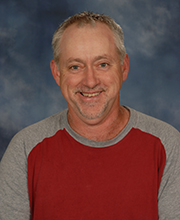 Facilities Manager: Darren Adair. E-Mail: darren@stfrancisparish.org

Darren Adair has been married for over 25 years and has two children (David and Katie) and one grandchild (Carter). He has been manager of facilities at St. Francis Church since 2006.
---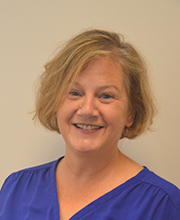 Assistant: Nancy Hanna. E-Mail: assistant@stfrancisparish.org

Nancy Hanna has been a member of St. Francis since 1993, singing in the choir, participating in the Haiti Outreach Ministry (including a trip to Haiti), serving two terms on Parish Council, and currently heading the Hospitality Ministry. Her husband, Shawn, joined the Catholic Church at the Easter Vigil in 1994, and they settled in Staunton in 2001. As of May 2019, she joined the staff at St. Francis and is very happy to be serving the parish.
---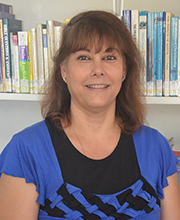 Librarian: Cindy Little. E-Mail: librarian@stfrancisparish.org

Cindy relocated back to the Staunton area 20 years ago to be closer to family. She has been a parishioner at St. Francis ever since. She enjoys being part of such a wonderful parish and community. She has been the Church Librarian since 2017.
---