MASS SCHEDULE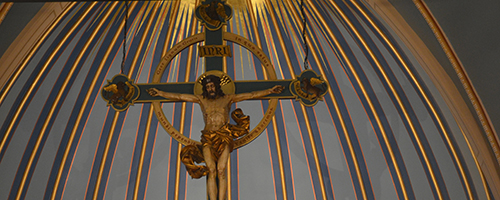 Regular schedule for Mass at St. Francis Church. Note that, because of the current renovation of the interior of St. Francis Church, all Masses are held in Assisi Hall. If you are coming from Augusta Street, the hall is located to the right of the church, across the grassy courtyard.
Weekends: Vigil Mass on Saturdays at 5 p.m., Mass on Sundays at 7, 8:30, and 11:30 a.m.
Weekdays: Mass on Tuesday at 5:30 p.m., Wednesday at 7 a.m., Thursday and Friday at 12 noon, First Saturday at 10 a.m.
In addition, the Sacrament of Reconciliation takes place on Tuesdays from 4:00 to 5:15 p.m. and on Saturdays from 3:30 to 4:45 p.m.
Check the specific schedule for the current week on the website.
WELCOME TO ST. FRANCIS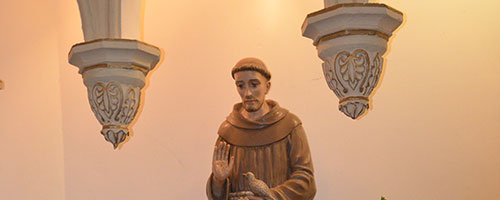 We offer a special welcome to visitors to this site and invite you to learn more about St. Francis Parish. There are several ways to stay in touch with what is going on in the parish:
VIVALDI GLORIA CONCERT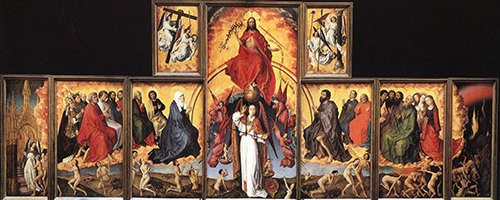 Join us for the first annual St. Francis of Assisi Masterworks concert featuring the combined adult choir, youth choir, and festival orchestra with instrumentalists from the greater Shenandoah Valley. Thursday, December 7, 7 p.m. at Christ Evangelical Lutheran Church, 2807 North Augusta Street, Staunton. Admission is free of charge. The concert is scheduled for 45 minutes. Families and children are encouraged to attend.
Click image below to view a larger version of the flyer.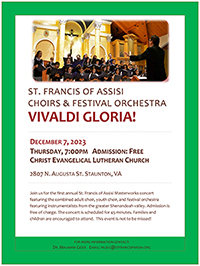 SOLEMNITY OF THE IMMACUILATE CONCEPTION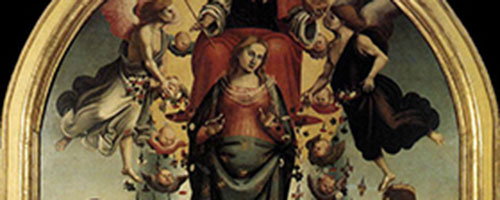 The Solemnity of the Immaculate Conception of the Blessed Virgin Mary (a holyday of obligation) occurs on December 8. Mass will be celebrated at St. Francis at 5:30 p.m. on Thursday, December 7, and at 12 noon and 7 p.m. on Friday, December 8.
INTERIOR RENOVATION OF ST. FRANCIS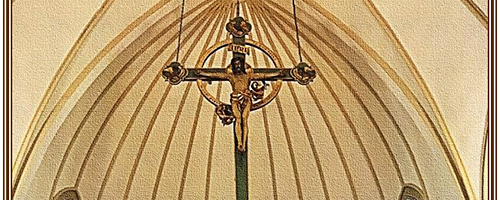 It has been over 30 years since the inside of our beautiful church has been renovated, and your gift will enable us to restore and reimagine a church interior that maintains the focus on Our Lord Jesus and His Sacraments. This will be a renovation that fixes problems caused by walls' deteriorations a few years back, long-ago created problems based on previous modifications, and long-term wear and tear associated with age. Floors and walls, plaster and paint, lighting and sound, better accessibility and better use of the existing space we already have are important parts of this transforming campaign.
Your gift gives us an exciting possibility to move forward as a parish. One-time gifts or pledges for a 3- or 5-year period are welcome and can be made at this site.
CHAMBER ORGAN IN ASSISI HALL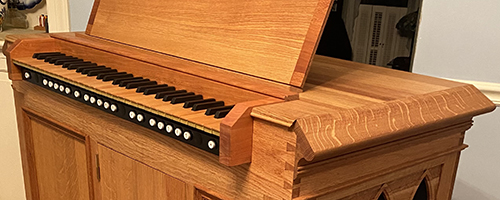 Soon after the renovation of the St. Francis Church interior began in July 2023, a chamber (or digital) organ, built by a talented and generous parishioner, was installed in Assisi Hall. The instrument is now used for Masses held in the hall. For a description of the organ, images of it, and more information on digital organs, visit the music section of the parish website.
ADULT FAITH FORMATION
Adult Faith Formation meets at 10 a.m. in Columbian Hall. A series on the Eucharist will be led by parishioner Tom Tellson. Coffee and breakfast snacks will be provided. Coluimbian Hall is located on the fourth floor of Assisi Hall.
ST. FRANCIS YOUTH
All St. Francis teenagers are invited to join our Youth Group as we explore and strengthen our faith together. Meetings are typically Tuesdays after the 5:30 p.m. Mass, and there are also weekend social events throughout the year. Grab a slice of pizza and have real discussions with other teens in relaxed and fun way.
MORNING PRAYER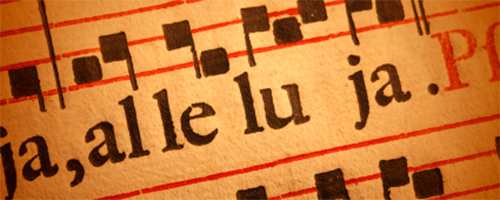 The St. Francis Schola leads the office of Morning Prayer, including beautiful, contemplative psalm melodies, every Thursday at 7 a.m. in the church. Parishioners are invited to start the day off with the official prayers of the universal Church.