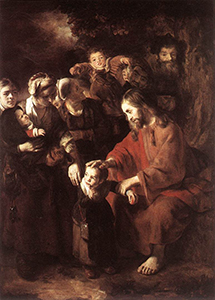 STUDENT REGISTRATION FORMS
Below are links to open three forms having to do with registering young people in Christian formation at St. Francis Parish for the 2020-2021 year. Carol Long, Religious Education Coodinator, explains the purpose of each in the next paragraph. Note that the documents are PDFs that can be opened on your computer and then filled out (on your computer). Once you have filled in all the information, it is important to be aware that, without additional PDF software, they cannot be saved to your computer (meaning that when you close the file, any information you have entered will not be saved). Instead, you should print out each form after you complete it. If you prefer to fill out the forms by hand, simply print out the blank form and fill in the requested information. Note that the first two forms require signatures. The completed forms may be mailed to the parish office or dropped off there during regular office hours.
Register for CCD now—and no later than August 14th. Due to the possibility that the usual CCD classrooms may be changed due to social distancing procedures, please register your children for CCD so that we can plan where the various classes will be held. We must know how many children will be enrolled well before the first day of classes, September 13th.
The general registration form can be found in the church vestibule or the parish office, or can be opened here and printed (the general registration form is required for every child).
The First Communion registration form is here. First Communion preparation takes place during the 2nd grade year.
The Confirmation registration form is here. Confirmation preparation normally takes place during the 10th or 11th grade year. Confirmation preparation is incorporated into the high school curriculum.
Please include a check for payment if you mail the forms to the office. Thank you!
With questions about CCD registration please call Carol Long in the parish office: 540-886-2262.